When goods-in-transit, raw materials and finished goods are not being shipped to end customers, they are parked and guarded at a storage facility. Often due to the prevalence of closed compact spaces with poor lighting, most storage facilities are vulnerable to two major oversights: theft and wreckage. An efficient offshore security team steps in to keep an eye out for your clients.
The simplest and most foolproof method to secure the storage at your client premises is to install security cameras and delegate the live monitoring surveillance to an offshore team. The real question is – What are the security challenges faced by storage-heavy facilities like warehouses, food outlets and truckyards?
In this blog, we will look into the security threats and challenges faced by warehouses, food outlets and truckyards and offer the best security solutions for each of these premises to help prevent crimes.
Note: Offshore security teams assist you with functions such as remote patrolling, round-the-clock surveillance, alarm monitoring and gatehouse access. (Read more at Stopping crimes before matters escalate)
Warehouse safety
Warehouses are easy targets for criminals. Holidays, where families and friends celebrate together, are often the days with most crimes. For example, Labor day.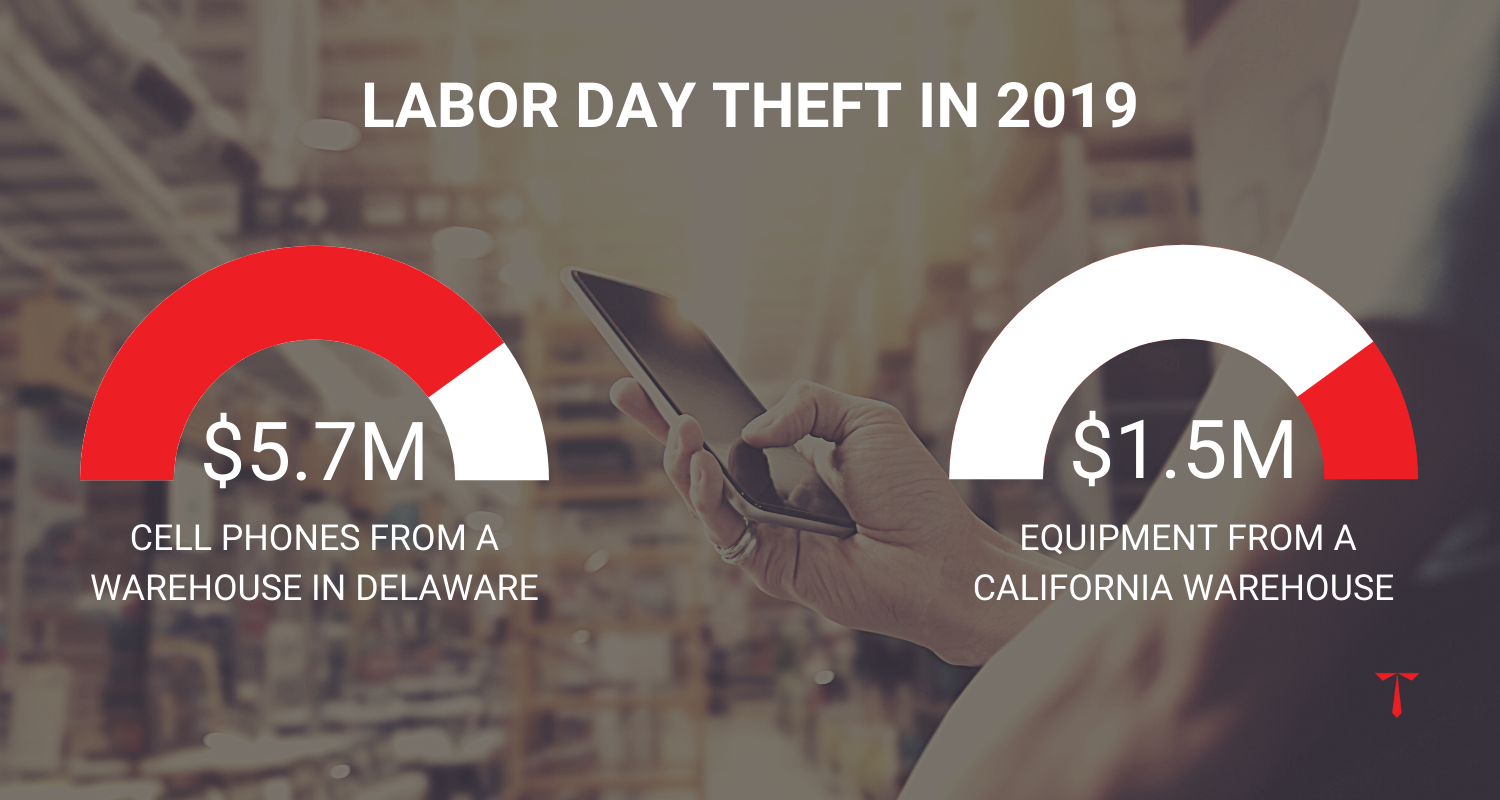 Remote security monitoring, smart identification and motion sensors can help provide warehouse security solutions minimize the danger of theft, burglary and fire risks. Live monitoring also guarantees SOP adherence, energy management, and a higher return on investment. Warehouses across the country face the following common threats.
Theft
The absence of proper security monitoring infrastructure at many warehouses makes it simpler for moonlighters to commit crimes. In addition, the assets and goods stored in the warehouse become easier to steal and sell on the illicit market since they contain raw ingredients or products so they are easier to get rid of without a trace.
Misplacing
Monitoring the flow of goods across the warehouse might be difficult without an integrated warehouse video surveillance system. Misplaced shipments caused by employee carelessness can result in losses and a tarnished reputation. Remote monitoring can help alleviate mismanagement problems by offering 24/7 monitoring services.
Calamities
While many calamities can befall warehouses, fire is the most common. Several causes, ranging from fluctuating electricity to ground-level staff carelessness, might lead to a fire disaster if not detected and addressed promptly. This may impact the reputation of both, the client in charge of the warehouse as well as the security company negatively. Worst case, this may also result in significant losses for the end client.
Warehouse security solutions
The above security challenges throw light on the fact that warehouses suffer from potential threats. The first instinct is to go to the market and get a security camera. Most security agencies in charge of warehouses prefer bullet cameras as they are simple to adapt to new scenarios that need lens adjustments, bracket adjustments, night vision, severe temperature survival, and other weather extremes. Additionally, these cameras are ideal for both indoor and outdoor situations due to their versatility.
Read more about the camera types check out this blog Keeping up with the security features
Unique security problems require unique solutions. Maintaining security across large perimeters like warehouses is a difficult task. A considerably greater level of skill for security is required due to the vast surface area and isolated location of most warehouses. To combat theft, mismanagement, calamities, and other crimes your warehouse clients can benefit from the following.
Access to multiple sites
The majority of warehouses distributed across the cities are on the outskirts. Remote guarding provides a solution by having an agent live monitoring video feeds in real-time from locations that are physically deserted. In case of any incident or potential crime, your remote agent can raise an immediate alarm or use the voice-down protocol to diffuse the situation.
SOP Compliance
Warehouses follow a strict set of SOPs to ensure inventory control, on-time delivery, and adherence to safety standards. However, monitoring SOPs becomes difficult when there are large warehousing facilities scattered across the country and thousands of workers operating.
Intrusion Detection
As a majority of warehouses are on the outskirts of town, frequent intrusions are a common warehouse security challenge. Warehouse owners struggle with these security concerns because of large premises and various entry & exit points.
Quality Maintenance
One of the most challenging tasks for warehouses is to monitor and safeguard the quality of temperature-sensitive items. Maintaining the quality of goods until they are delivered needs constant supervision.
Loading & Unloading
The loading and unloading time in the warehouse can be time-consuming. Close supervision is required to improve efficiency and to cut down redundant movements. Additionally, a remote team overseeing dock operations and adherence to safety regulations are necessary.
Real-time Monitoring
The warehouse may be jeopardized by the inability to monitor the site in real-time and the lack of immediate alerts and notifications in the event of suspicious activity detection. Lack of real-time monitoring might lead to delayed actions further resulting in losses.
Knowing exactly what stock you have on hand (and where it is in your warehouse) makes it easier to spot missing goods and, as a result, decreases warehouse theft. Though the warehouse here is in general terms, let us get a bit specific and look at how the warehouses at the food outlets and restaurants look like.
Food outlets safety
Food is a huge industry and cheese is a big part of it. Global cheese sales exceeded $114.1 billion in 2019, according to Dairy Industries International, and have followed a consistent increasing revenue pattern year on year since. As it turns out, the cheese industry is large enough that black market sales of the product are also profitable. This might explain why, according to reports, 4% of all cheese produced each year is stolen, making this delectable dairy product the most often stolen food on the planet. These facts are just for the heinous cheese crimes. One can only imagine what happens at the gross level. What other troubles await at a food joint?
Theft
When dealing with food industry assets, the topmost common crime that one encounters is theft. An employee loafing around while at work may raise an alarm if you have 24/7 monitoring in place – preventing a crime even before it happens. From cash counters to silverware theft, food outlets often fall prey to such crimes.
Dispute
As the client's employees deal with customers on a face-to-face basis, some misunderstandings are bound to happen. Such disputes may harm the reputation of your client and even incur a loss if the customer turns violent.
Vandalism
During peak hours, regular hours, or even after the outlet has been closed; supermarkets, food joints, and other grocery stores can be vulnerable to burglary, break-in, or vandalism. You may choose to forgive a few toddlers that break a vase but a masked man with a gun poses a danger to all present within the premises and needs to be escalated quickly.
Food outlets security solutions
By continually assessing the restaurant behind each gate, a security team is required to assist and improve personnel planning by keeping a check on employee break hours and frequency and their log-in & log-out behavior. Many large fast-food companies, like McDonald's, Burger King, KFC, Chick-fil-A have sophisticated systems in place to assure restaurant safety and security round-the-clock. This establishes a baseline for security hardware which is generally backed by an offshore security team that offers live monitoring services.
Video surveillance systems, alarm systems, drive-thru windows, and robbery prevention training for the entire crew are just a few solutions for how crimes at food outlets can be curbed. So how does one ensure better security at the food outlet premises?
Keep tracking your inventory and sales regularly
Keeping a periodic check on inventory and sales is a very traditional yet prevalent measure. This helps to identify the missing inventory at the food outlet's premises and assists in the external audits of the company.
A background check is always a must
Each new employee that your clients are hiring represents the business to their customers. A bad hire may prove a demerit to the outlet in the long run. Background checks help identify possible hires with criminal records.
Install security cameras all over eateries
A proven method to ensure safety at a food outlet premise and protect assets involves installing a CCTV camera and hiring someone to take care of the live monitoring. The presence of a live guarding camera can also make customers feel safe. The best part? Prospective criminals rethink their decision to commit a felony, especially if there is also a live voice down feature available.
Before we shift to another location, here's another cheese crime fact that you might want to know about. According to KIRO 7, two California men were arrested in 2019 for stealing $50,000 worth of mozzarella cheese throughout a two-year enterprise. These goods were taken from Leprino Foods, a global producer of mozzarella worth $3 billion each year. They moved the cheese!
Truck yard safety
Semi-trucks, lorries, and massive 18-wheelers move products from one location to another, providing consumers with the things they desire and companies with the goods they require. Truck yards also provide truck drivers with a place to freshen up, load, and unload the truck. Loss Prevention Magazine states that on average, each full truckload theft event was worth $595,928 and each partial truckload $197,157 in September 2020.
Video surveillance is an excellent tool for keeping truck yard safety intact since it aids management and truck drivers in protecting both the truck stop merchandise and property, as well as the truckers' own carried goods and possessions. What makes the security at truck yards risky?
Theft
Most trucking companies are located in industrial parks or other virtually deserted areas. Such dim-lit, out-of-the-way areas give prospective criminals a chance to approach the site and access the trucks without arousing suspicion.
Trespassing
Truck yards are huge open sites and most of the perimeter is out of sight of the supervisors or physical guards. The perimeter fencing can be easily cut by trespassers without any sophisticated technology or specialized skills leading to vandalism or worse.
Vandalism
Goods and trucks in the vast spaces of truck yards are often seen at risk of getting damaged or vandalized. In addition, the vehicles and containers provide good hiding places (as seen in the final scene of The A-team) and are susceptible to vandalism.
With the help of security cameras, an offshore security team can provide 24/7 remote patrolling in & around the facility. Trucks, particularly those transporting costly items such as electronics or appliances, are vulnerable to theft and violent crime. Remote guarding of the truck parking lot can help discourage crimes and keep truckers & the truck stop secure.
Truck yard security solutions
Getting backed by a skilled offshore electronic security team aids to keep the perimeters of the truck yards safe. The high-quality configuration of some of the more advanced CCTVs aids offshore security teams in responding to truckyard threats quickly as per protocol. Alarm monitoring and video surveillance systems undoubtedly range in requirements for truck yards and warehouses – but having a remote guard watching your client sites can help curb and prevent crime. Let us look at some key camera features that guards use to identify and thwart crime at truck yard sites.
High definition
In the market, there are 4MP warehouse cameras, 1080p/720p security systems, digital warehouse cameras, and so on. A trained remote team is required to monitor a vast area with a large number of employees, visitors, and trucks which is possible with the help of a high-resolution security camera.
Night vision
An offshore security team with night vision cameras can act as a night security guard, constantly monitoring the properties and assets of your clients. In general, the night vision camera features help remote guards keep a better check on the truck yards.
Wide-angle
A camera device with a broad-angle that can capture every corner is required for a huge area. Security cameras with a broad viewing angle such as fisheye security cameras & PTZ cameras backed by remote team coverage make for an excellent security setup.
Waterproof
Security cameras should be water-resistant to keep an eye on the exterior region of your storage spaces in truck yards, warehouses, and eateries. In most cases, an IP 66 waterproof certification allows the remote guards to patrol the premise with the cameras working even under harsh weather.
Cargo theft, irrespective of the site being monitored, is a common problem that costs businesses billions of dollars every year. According to Loss Prevention Media, cargo theft is a $15 to $30 billion-dollar problem each year in the United States. Theft of freight, components, and vehicles is often reduced with the help of an offshore security team. The trained remote guards monitor, gather evidence, and intercept a probable future crime.
Optimizing your hybrid security team
A hybrid security team ensures maximum security for your clients without the hassles of dealing with physical guards. Offshore security guards have a competitive edge of operating remotely – so they are not in fear of their lives while dealing with a potential shooting or armed attack. Additionally, remote guarding shifts are designed for optimal performance so an alert, experienced virtual guard is keeping a constant eye on site perimeters to ensure round-the-clock security.
As we explored in this article, crimes like vandalism, theft, and break-ins exist in large locations where goods are stored before reaching the customer. While a cheese-heist may sound amusing, it costs food supply businesses billions of dollars each year. Another source mentions that employee theft in the restaurant industry alone reaches $3 billion to $6 billion annually, on average.
The good news is that these crimes are entirely preventable. The remote guarding protocol is surprisingly simple to install, surprisingly profitable, and can even assist with post-crime investigations. The security of your clients and the reputation of the quality of your service are in your hands. If you want to read case studies and see in detail how we assist security businesses serve their customers while increasing the profitability of their security agency, check out our whitepaper on "Global Electronic Security – Transformations in remote support"
If you want to skip the line and directly speak with one of our remote guarding managers, email us your query at info@technomine.biz.