Home security cameras are a great addition to any home security system, providing 24*7 access to the property, regardless of location. These surveillance cameras drastically reduce the chance of burglary, theft, vandalism and other crimes.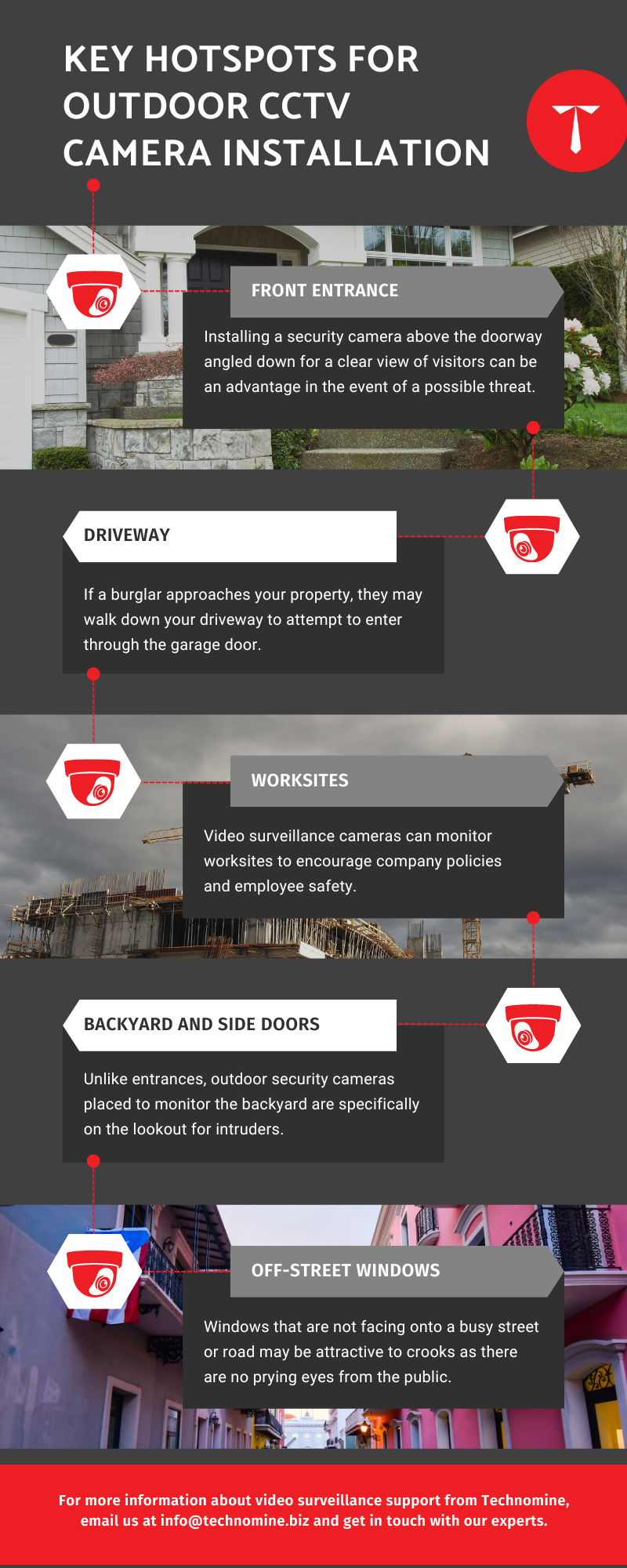 Security cameras are essential to monitoring your property and protecting your building. Security insiders who deal with threats on a daily basis have given us clear insight into how cameras can be strategically positioned for optimal coverage. Here are some insights from the control room.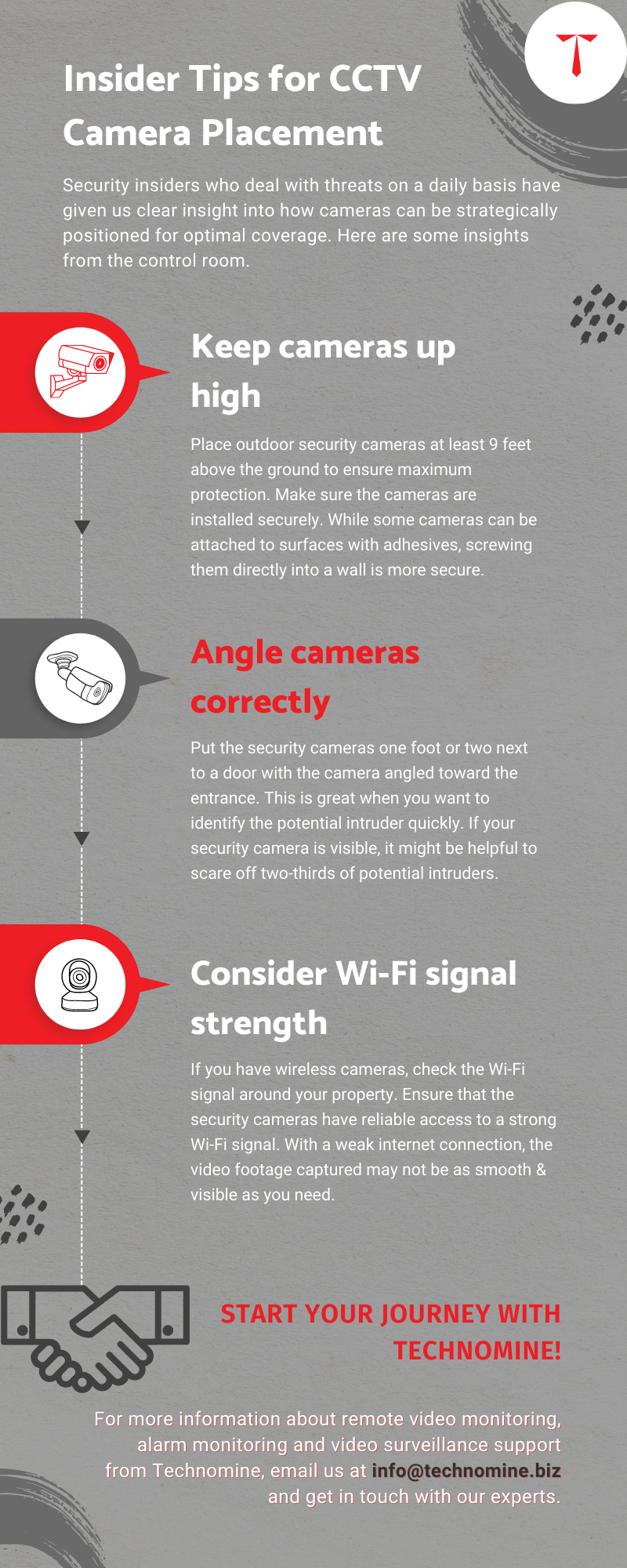 When you have an offshore team taking care of the grunt-work, your on-ground team has a lot more time to capture newer clientele.
For more information about remote video monitoring, alarm monitoring and video surveillance support from Technomine, email us at info@technomine.biz and get in touch with our experts.