Employee engagement is often confused with job satisfaction, but engagement has much more to do with an individual's connection to the organization. Employee engagement is the degree to which employees are motivated and passionate about their work.
As a business owner, you want your employees to be proud of what they do and the company they work for. Those who work with purpose put forth their best efforts, a practice that can only benefit your organization's goal. It is important to examine why people do their work and what drives them to do it.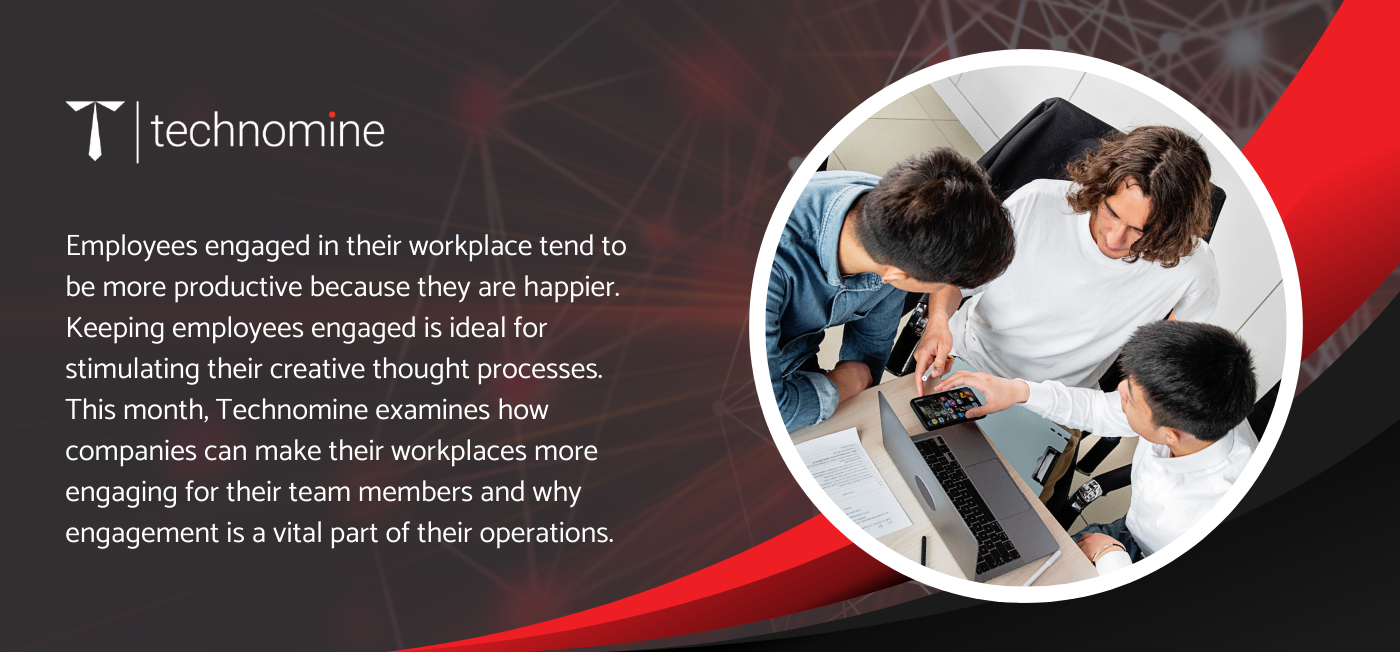 This month, Technomine examines how companies can make their workplaces more engaging for their team members and why it is such a vital part of their operations.
Value-driven approach
At Technomine, we have well-communicated core values and this year, we are trying something new. We award some employees who have successfully exemplified those values through peer nominations. The awards are not huge but we are already seeing employees taking the time to nominate, which also gives us greater insight into performance and morale.
Resource and training programs
Employees need access to resources to stay engaged. At Technomine, we often check in with our employees and ensure they have what they need to do their job. This means ensuring they have the right training, materials and tools to meet their goals. It is important to note that these needs can change with new tasks and responsibilities.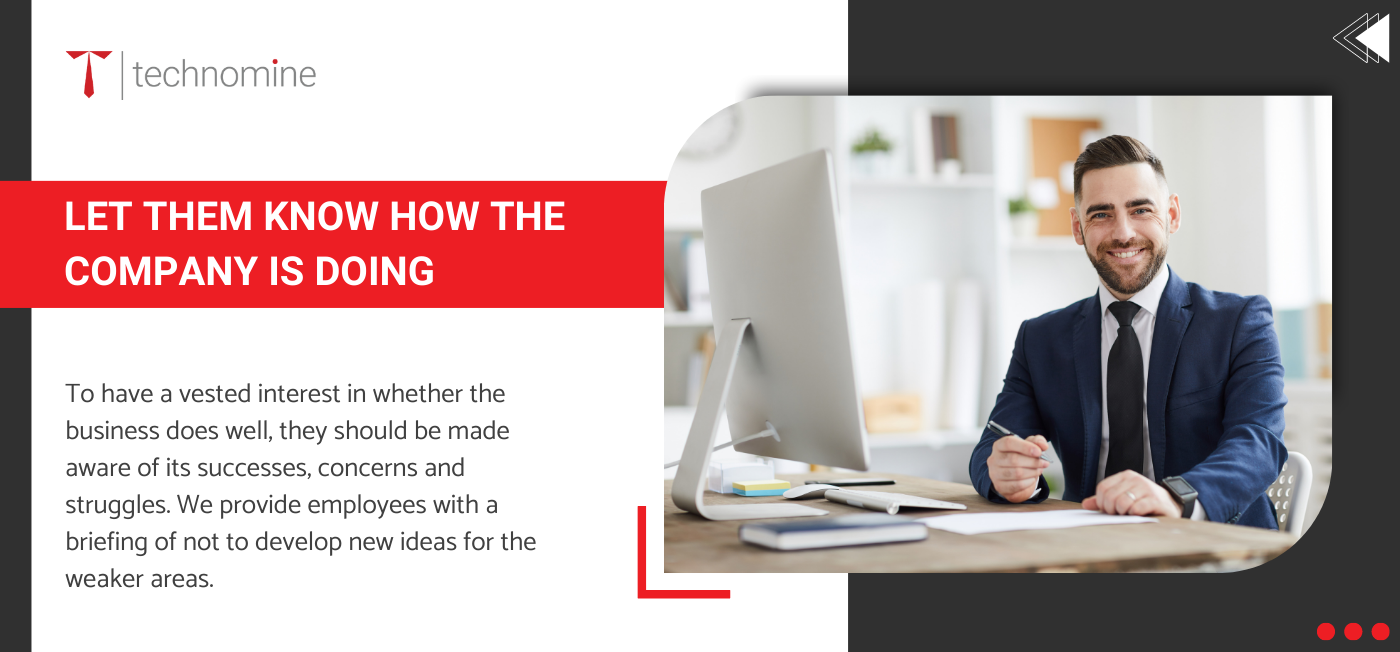 Organizational communication
Communication is important in maintaining workplace expectations and keeping a team engaged. Check with your team often to identify any barriers to productivity. Get to know your employees and encourage them to contact you with concerns.
Impact of effective vision
They are the backbone of the enterprise, and many times its success or failure will depend on them. To have a vested interest in whether the business does well, they should be made aware of its successes, concerns and struggles. We provide employees with a briefing on not to develop new ideas for the weaker areas, and continue to be proactive in the sectors that are working.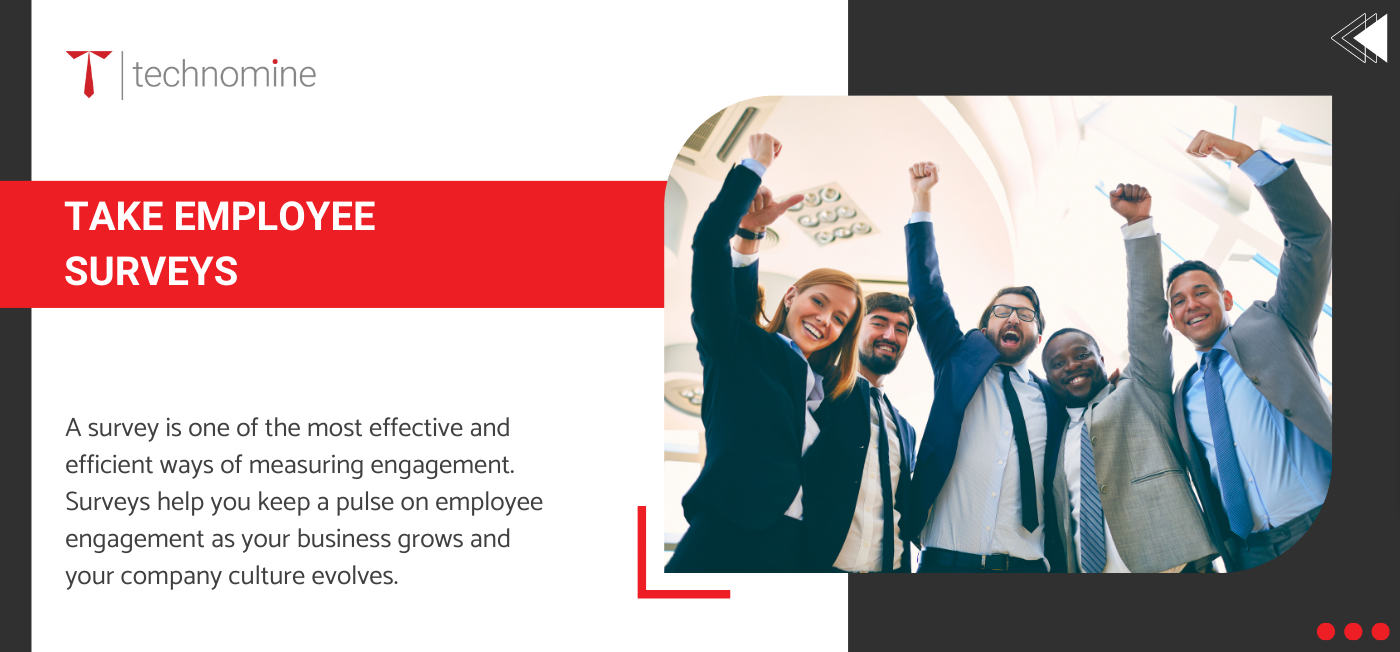 Take employee surveys
Before you start out to implement a new strategy, take stock of where you are at as a company by measuring employee engagement. A survey is one of the most effective and efficient ways of measuring engagement. Surveys help you keep a pulse on employee engagement as your business grows and your company culture evolves. You can save more robust surveys for quarterly and annual assessments.
Motivation and company culture
In conclusion, creating a satisfying and engaging workplace maximizes productivity and fosters a positive work environment. Organizations can cultivate a sense of purpose and motivation among their team members by focusing on employee engagement strategies.
At Technomine, we have recognized employee engagement's importance and implemented various initiatives to enhance the workplace experience. By aligning our core values and acknowledging employees who exemplify those values, we have encouraged a sense of pride and recognition among our team members.
When employees feel engaged and motivated, they are more likely to contribute their best efforts, driving the success of the organization as a whole. By implementing the strategies discussed here, companies can create an environment where employees thrive, resulting in improved productivity, higher morale, and a stronger company culture.