Today, businesses are striving to work smart, not hard. Working smart is good for scalability! While a lot of businesses aim to grow and expand, they often miss a simple solution to their struggles with on-boarding more work. For businesses looking to expand, there is a quick solution to such growing pains.
The solution is outsourcing.
Outsourcing is when a client transfers full or partial operations to a remote organization that can help source the required manpower or expertise in a short time, usually at lower costs.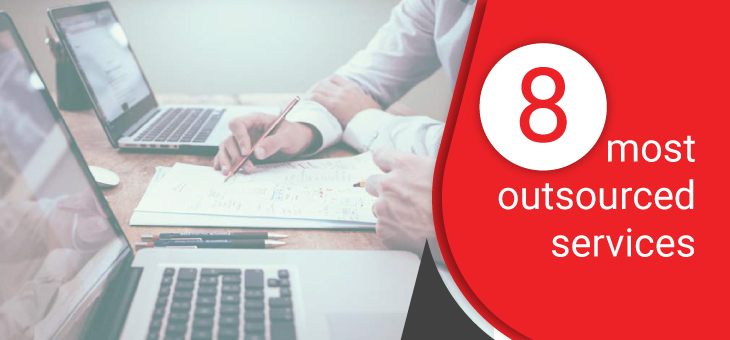 Considering the expenses of recruiting a perfect fit locally, you may end up incurring huge costs for a relatively small hire. Outsourcing such function helps you cut out all the lengthy formalities. Hiring a remote team via outsourcing equips you with :
The ability to focus on core business operations
Greater growth opportunities
Increased efficiency and innovation
Affordable human resources
Reduced risk of hiring a poor candidate
Reduced overheads and infrastructure costs
Case in point: Big names like IBM, Apple, Alibaba and even Google grew to gargantuan proportions directly as a result of outsourcing large swaths of their business operations!
What tasks can remote team handle?
Tasks that are repetitive (such as data entry, payroll processing); specialized ( such as digital marketing, records retrieval) and highly-skilled (such as video surveillance, alarm monitoring) are usually too expensive to cover in-house. Such tasks are great options for outsourcing because remote teams are usually less expensive.
Here's a quick look at some of the most commonly outsourced functions:

Recruitment
The process of recruiting talent for your organization can be daunting. Even if you're lucky enough to have an HR department, you still need to advertise the job, post on job portals as well as interview and hire the right candidates. The ordeal doesn't end there!
Once candidates have been selected, they need proper induction and on-boarding – perhaps even a little training before they are job-ready. The entire investment of time and money can be super-expensive – and there is no guarantee that you won't lose the employee to a competitor after the initial probation period.
RPO service providers can help take the entire hiring, on-boarding and retention headache off your plate! Here are some of the most common industries that outsource recruitment to RPO providers:
Teaching
The teaching industry is heavily outsourced because many countries have a shortage of qualified teachers and need to pull in compliant staff from all over the world. Recruiters can provide agents or schools with primary and secondary teachers, core supervisors, teaching assistants and early childhood educators.
Information Technology
Training potential IT candidates can be very expensive and time-consuming. Plus, every IT team needs a highly-paid IT manager! For hassle-free workflows at affordable prices, businesses often outsource IT recruitment functions.
High-street recruitment
Even at the agent level, many firms depend heavily on outsourcing. When a business requires qualified candidates on-demand to help meet pressing human resource needs, an RPO services provider can help step in and bridge the gap.
Accounting
While accounting is an important function, most SMEs lack the resources, time and expertise to handle their own finances. Recruiting remote accounting services can ensure the smooth inflow and outflow of cash. Outsourcing can also help businesses prepare and maintain profit and loss statements and balance sheets – including looking after payables, receivables, payroll and taxes.
Records retrieval process
Law firms, medical institutions and insurance companies often need to retrieve multiple records within a short period of time. The entire process can be cumbersome. Recruiting a remote records retrieval team can help such businesses hire agents that are well-versed in the records retrieval process for faster, smarter delivery of pertinent records.
Video surveillance and Alarm monitoring
Electronic security functions are now a major part of commercial security services. Security companies can benefit from hiring remote video surveillance and alarm monitoring teams. Remote security can handle a smorgasbord of tasks including checking cameras, analyzing footage, catching false alarms, gate keeping tasks and resolving support tickets.
Digital marketing and SEO
Today, Digital Marketing is the most underrated yet most outsourced service. Digital marketing services require consistent trial and error in order to run specific strategies. This experimentation can be expensive. Remote marketing teams can help you cut down on this cost to identify Sure shot strategies to achieve brand growth by creating consistent, engaging, results-driven content on your behalf.